Sudheer Babu is an entrepreneur, writer, poet, and management consultant based in Kerala. His collection of business and management articles, Varoo Namukkoru Business Thudangam (Come, Let Us Start A Business), published by NBS Publications in Kerala, has marked the beginning of a new phase in business literature, having a formative influence on management theory and practice.
Varoo Namukkoru Business Thudangam has become a noted work in the history of business books in Malayalam language, which eventually set a benchmark for management books in the regional language.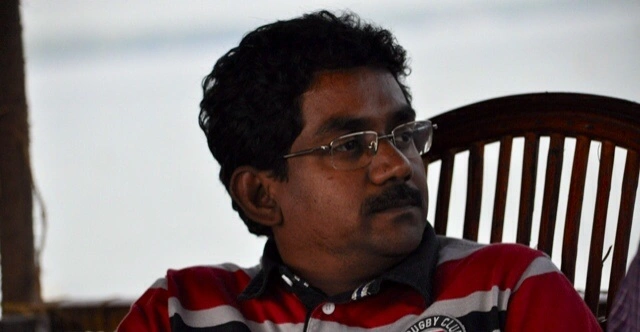 Sudheer Babu is the founder and managing director of Kochi-based De Valor Management Consultants Private Limited, a leading consulting firm with presence across India and the Middle East with strong client base from corporates, SMEs and startups. As a guide, mentor and consultant to young and experienced entrepreneurs, Sudheer Babu has been pro-active in Kerala's business landscape for more than a decade.
Sudheer Babu is a member of Kerala Management Association (KMA), Kerala Chamber of Commerce and Industry, Indian Institute of Material Management, and TiE Kerala.
He writes the weekly "Thinkal Kurippukal (Monday Notes)" column for Future Kerala business daily, and the monthly "Management Guide" column for DC Books Emerging Kerala business magazine. He is also a regular contributor for various newspapers and magazines.
Father: Late K N Shanmughan
Mother: T I Nalini
Wife: Jisha V S
Daughter: Haripriya A S
Sudheer Babu
Samrudhi
Nettoor P.O, Maradu
Kochi 682 040
Mobile: 9895144120
Email: sudheerbabu@devalorconsultants.com
www.facebook.com/sudheerbabuauthor/
www.twitter.com/sudheerdevalor
Contact Me